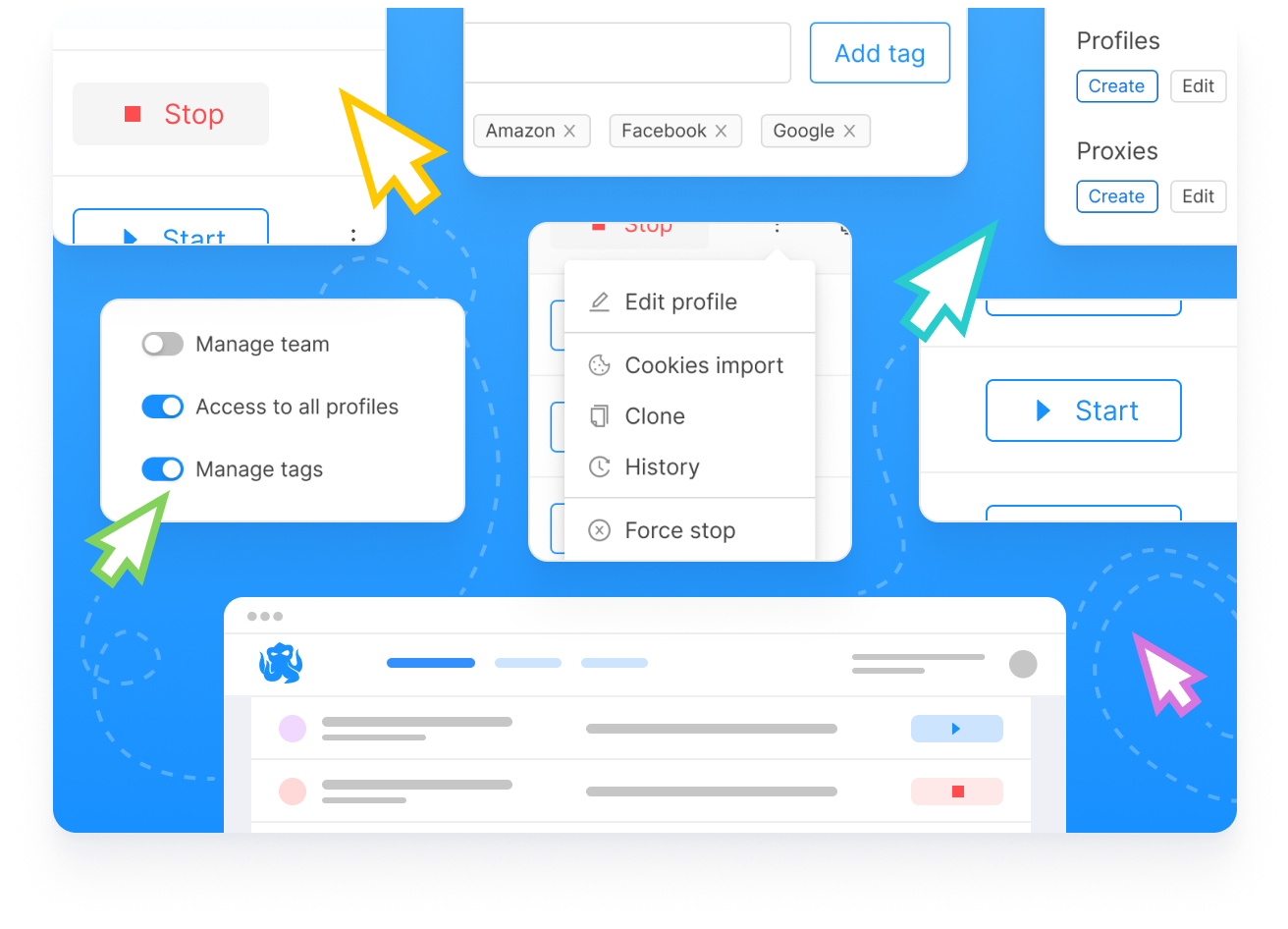 Control your profiles inside a common workspace using different devices and IP addresses without checkpoints or multi-accounting bans.

Data sharing
Share profiles, proxies, and cookie files across the team.

Team roles
Control the work of every team member using flexible role settings. Control access to profile creating, modifying, deleting, cloning, and transfering.

Activity history
Track your team members' detailed profile interaction activity history.

Work with tags
Set up tags for different profile categories to manage your team work. Keep your workflow private.
Frequently asked question
The owner of the main account can invite a participant to a team. In the Settings menu go to Team and press the Invite button. Use the pop-up window to assign profile access rights and provide an email address for the invitation message.
Working in a team allows profile sharing without exporting and importing files.
It is not possible to work with the same profile simultaneously, but you can do so in turns.
You can create and assign unique tags for each team member, who in turn will choose their tag when creating a profile. This way only they and the main account will be able to see these profiles.
Join Octo Browser now
Create Octo Browser account