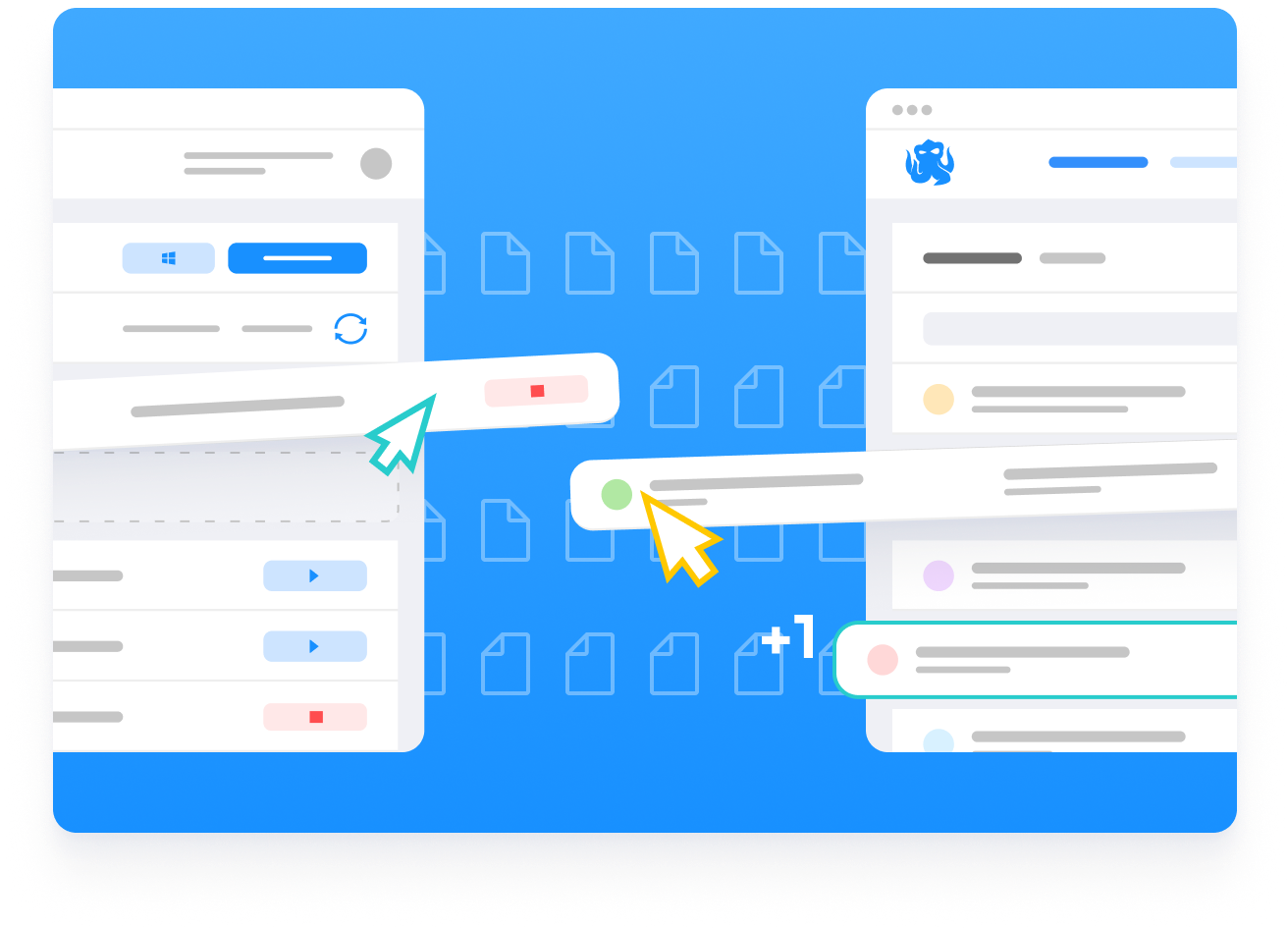 Create, clone, export, and transfer your profiles without limitations. Create a quick profile with a browser fingerprint in one click and start working.

Export and import profiles
Octo Browser users can export and import profiles in the .octo format.

Control the fingerprint
You can adjust every parameter of the browser fingerprint: there are more than 50 of them.

Cloud storage
Keep all your data in a completely safe encrypted cloud storage.

Profile history
Keep track of 100 last profile actions at any time.

Paste as human typing
Use the paste as a human typing feature to get past anti-fraud systems.
Frequently asked question
Go to Templates and click on Create a template. Add the template and profile names, and configure it as needed.
In order to do this, you need to turn on extension saving in the profile settings, activate the necessary profile, and add the extensions you need through the Chrome Web Store.
Join Octo Browser now
Create Octo Browser account