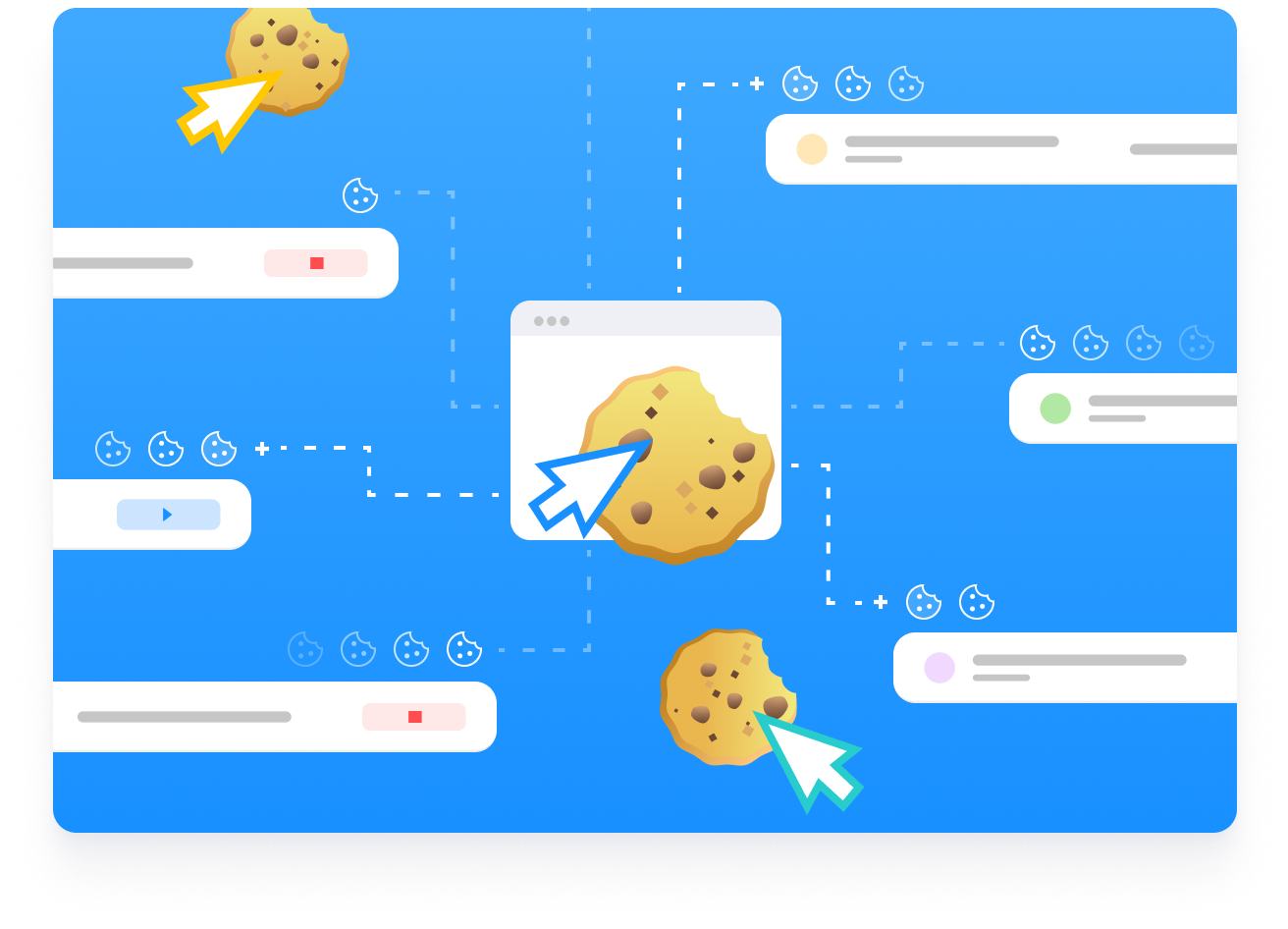 Use cookies

for authentic profiles
Increase your profile security when importing cookie files. Automate cookie collection using our Cookie robot working in the multithreaded headless mode.
Cookie import and export
Work with cookie files in Json and Netscape formats. You can also drag-and-drop the cookie files.
Cookie collection automation
Our Cookie robot will help you collect cookies automatically.
Setting up the Cookie robot
You can import an unlimited amount of links into the Cookie robot.
Link validity
The Cookie robot checks link validity, and rejects invalid links.
Profile preferences
You can turn saving cookies on and off when needed in your profile settings.
Frequently asked question
To see the cookies collected by the robot, you can enter chrome://settings/siteData in the address bar of the active profile.
Cookies will be added if there were no cookies from the specific service before; otherwise they will be overwritten.
You can do this in two ways: first, you can clone your profile. The resulting profile will have no cookies or descriptions. Second, you can clear cookies through Chrome (chrome://settings/siteData / Remove all).
You can use cookies in Netscape and Json formats.
Collected cookies will be added to the already existing ones.
Join Octo Browser now
Create Octo Browser account