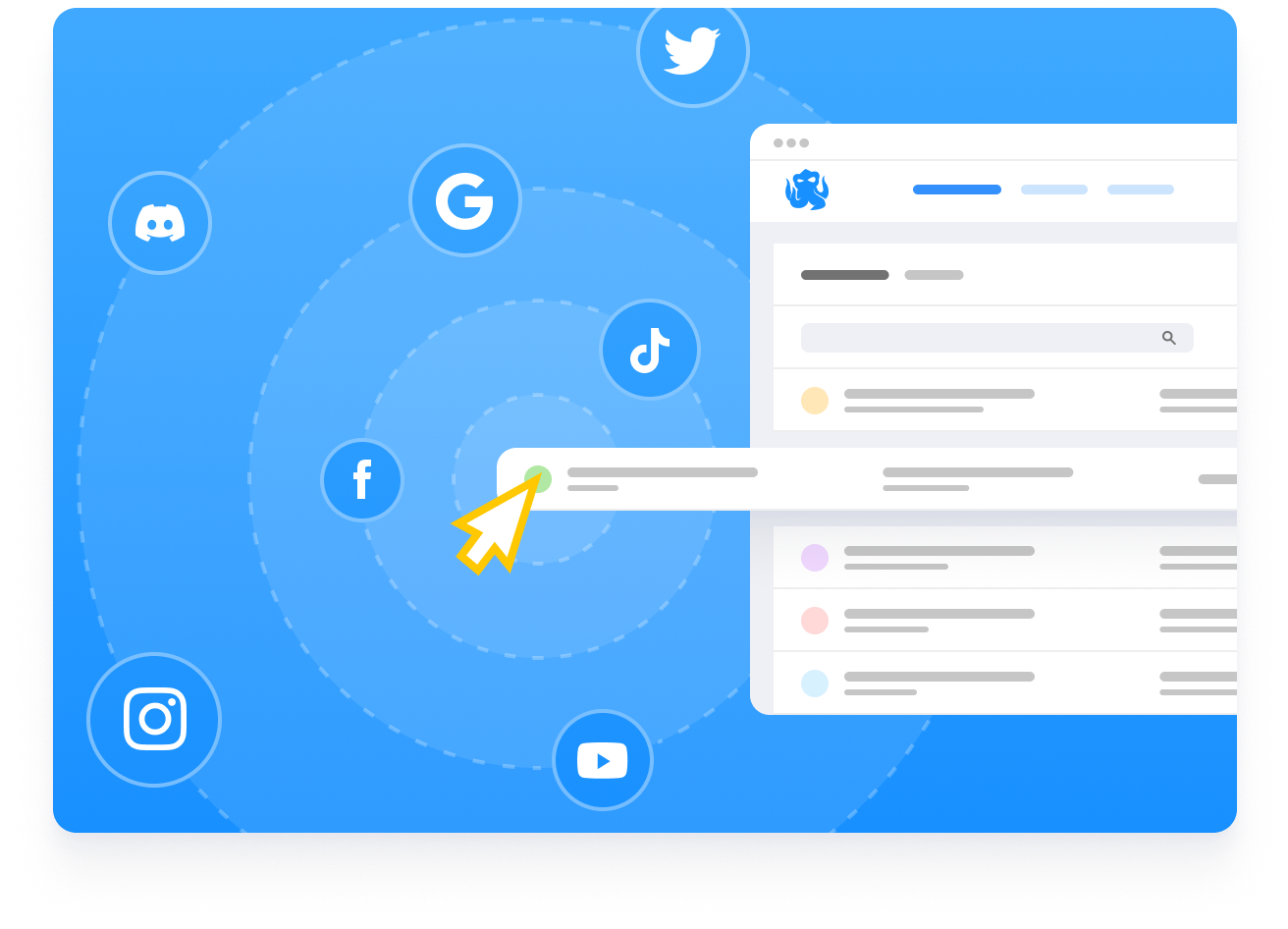 Risk
allocation
Minimize identification risks and possible account overlapping. Allocate risks of possible account loss when working with affiliate marketing and e-commerce.
Multi-accounting
features
No limits
The number of simultaneously running profiles is limited only by your PC resources.
Fast profile creation
Create fully configured virtual profiles in one click.
Profile export and import
Clone, export, and transfer ready profiles with all associated data individually and in bulk.

Adding tags
Combine your profiles into groups using tags for quick access to different account types.
Frequently asked question
Yes, you can import a previously exported profile in Octo Browser (a .octo file). A user importing such a profile will receive it with the same fingerprint and cookies as the exported profile.
You can create and assign new tags to a profile in several ways, e.g., while creating or editing a profile you can click on Edit tags, choose a new tag name, and add a tag.
Join Octo Browser now
Create Octo Browser account